Lesson 8: How to Optimize Performance in Apple Search Ads / Apple Search Ads Course by SearchAdsHQ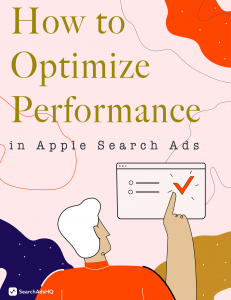 This is Lesson 8 of Apple Search Ads course created by SearchAdsHQ. Let's explore optimization approaches for the most important ASA metrics – Cost-per-action, ROAS/ROI, CPT, Conversion Volume and Conversion Rate.
At any funnel stage, users can get stuck or drop out. Metrics optimization is about improving the performance of your funnel at any level, so that your ad spend gets returned with profit.